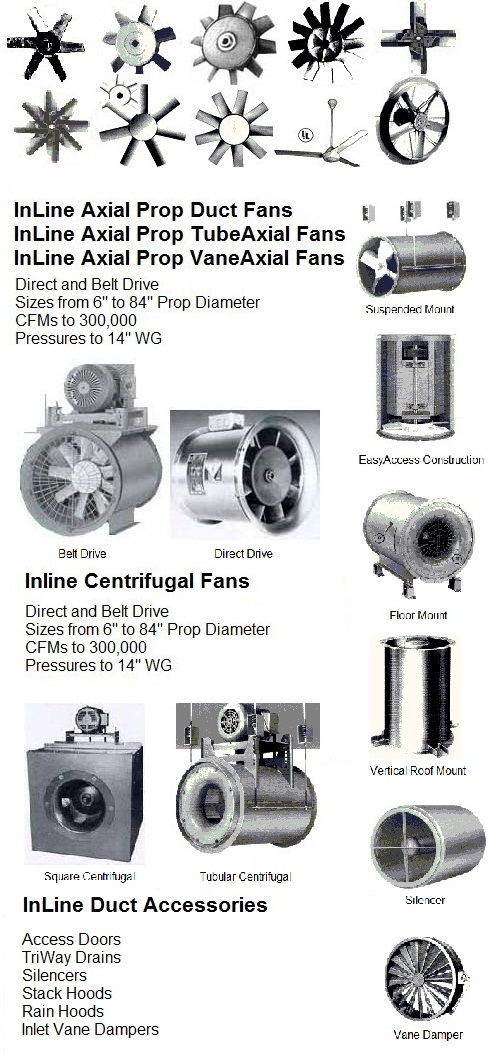 Industrial suppliers for pneumatic conveying blowers, corrugated materal handling fans, radial wheel blowers, high pressure radial ventilators, paper trim handling fans, industrial combustion OEM blowers, high pressure blowers in series, dryer fans, paint booth ventilators, roof exhaust ventilators, huge fans, high RPM blowers, high speed centrifugal blowers, Twin City utility sets, ventilating sets, high CFM ventilators, large wheel ventilators, narrow pressure blowers, all stainless steel ventilators,metal conveying fans. Ventilation is the process of supplying and removing air by natural / Artificial (Mechanical means) to and from air source/any space. Change of air in a room is a must to maintain the temperature limits inside buildings and to remove vitiated by product of respiration, bacteria, and unpleasant odor. Lack of proper ventilation causes: Industrial fans and blowers: high pressure fans, high temperature blowers, general ventilation utility fans, centrifugal and axial fans anv ventilators.
CONSTRUCTION FEATURES
Flanged inlet and outlet — standard on all sizes...furnished with bolt holes for ease of installation.
Lifting eyes — standard on all sizes for ease of handling.
Shafting — high quality, close tolerance, turned, ground, and polished.
Ceramic-felt shaft seals — standard on all Arr. 1 and 8 fans...multiple seal elements compressed between metal backing plate and retainer.
Precision balancing — all Surge Limiting PB wheels are dynamically balanced before final assembly... after final assembly all fans are given a final balance check on a rigid test block at the specified operating speed.
Heavy-duty bearings — selected per job based on design performance, temperature, and operating speed to ensure long life at the design conditions.
Standard two-coat paint system — two coats of green industrial enamel. Heat Fans (301°F and above) are coated with high-temperature paint.