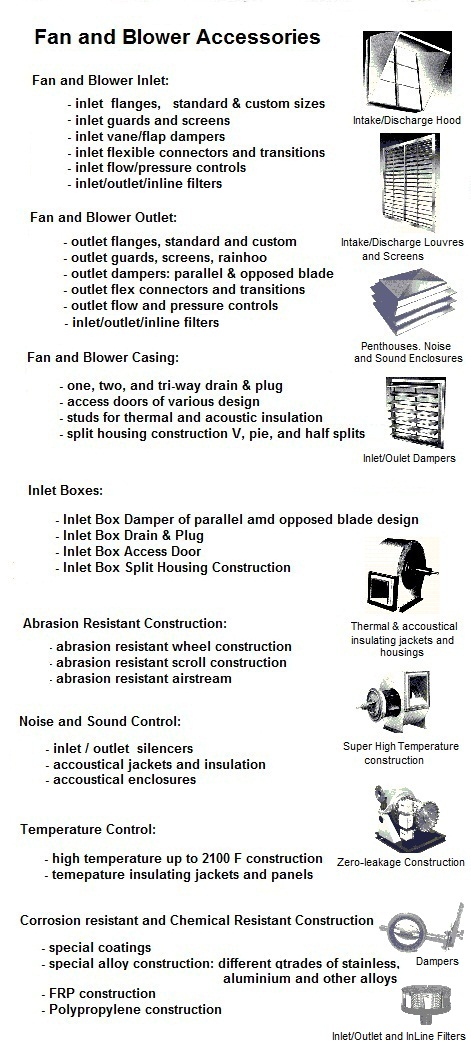 Sales of industrial fans & blowers, high pressure blowers, centrifugal fans, axial ventilators, roow and wall exhaust and supply fans, material handling blowers & radial fans, scroll cage fan ventilators, high temperature fans and blowers, New York Blower, Twin City Fan / Aerovent, Chicago Blower fans, Peerless Fans, Dayton Ventilators, Sheldons fans & blowers, Canarm Leader ventilators, IAP fans, Industrial Air. Large
blowers and ventilators for industrial plants from Buffalo, New York

.


High temperature fans, industrial process pressure blowers, high pressure side channel regenerative pressure blowers; industrial; process and commercial heating; ventilating and air conditioning equipment.