About Us
Chicago Blower Canada is a leading supplier of industrial and commercial fans, ventilators, blowers and accessories for various air-moving fan applications.
Chicago Blower offers a complete line of centrifugal fan equipment, from small Baby Vent Fan Sets capable of moving a few cubic feet per minute (CFM), to large, heavy-duty industrial mechanical draft fans with capacities to 1,000,000 CFM and with static pressures from 0" Water Gauge (WG) to 150" WG.
Chicago Blower products include standard centrifugal fan and customized blowers designed to meet our customers' requirements based on Chicago Blower manufacturing standard.
Over the years Chicago Blower / Canada supplied centrifugal fans to a wide range of industries and applications including: combustion air supply, material handling, process ventilation, ovens and dryers, iron and steel industry, mine and tunnel ventilation, petro-chemical, power generation, marine and off-shore structures, pulp and paper, HVAC, paint / spray booths, fertilizer and various emission control applications. For the commercial HVAC market, Canadian Blower offers general ventilation fans for institutional and retail buildings, schools, restaurants and hospitals. Special materials, construction, explosion-proof and spark-resistant design, variety of coatings and accessories are available to meet practically any application needs.
Chicago Blower fan repair, retrofit and service shop provides complete rebuilds, shaft repairs, blade liners, in-field balancing, vibration analyses, performance upgrade, increased fan capacity, all metallurgies, all type of fans repair, and emergency service on all sizes and designs.
Chicago Blower air moving products are best know for "industrial quality" assuring reliable performance, relentless dependability and longevity. A staff of specially trained engineers will design a dependable fan that exactly fits customers' dimensional and performance requirements.
Chicago Blower fans and blowers are sold and serviced by air moving experts that can evaluate your needs and provide best recommendations for your application.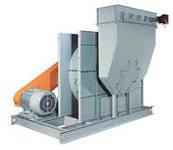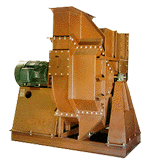 https://www.linkedin.com/company/buffalo-blower
http://www.facebook.com/ChicagoBlowerCanada
http://www.canadafans.com/fans-blowers-blog/2017/07/31/industrial-fans-noise/
http://www.northernindustrialsupplycompany.com/radial-blade-direct-drive-blowers.php
http://www.canadablower.com/policy/

http://www.facebook.com/CanadaBlowers
http://www.canadafans.com/fans-blowers-blog/2017/07/31/industrial-fans-canada/
http://www.northernindustrialsupplycompany.com/blowers.php
http://www.canadablower.com/ebook/tab%202.html
http://www.canadafans.com/fans-blowers-blog/category/wall-supply-fans/

http://www.facebook.com/BlowerFans
http://www.canadafans.com/fans-blowers-blog/2017/07/28/industrial-ventilators-high-temperature/
http://www.northernindustrialsupplycompany.com/backward-inclined-direct-drive-blowers.php
http://www.canadablower.com/ebook/tab%201.html
http://www.canadafans.com/fans-blowers-blog/feed/

http://www.facebook.com/ChicagoBlower
http://www.canadafans.com/fans-blowers-blog/2017/07/28/industrial-fan-performance/
http://www.northernindustrialsupplycompany.com/propeller-fans.php
http://www.canadablower.com/ebook/Tab%204.html

Canada Blower draft fans play an important role in thermal power plants because they regulate the air pressure inside boiler system. Draft fans are broadly divided into two types – Forced Draft (FD Fan) and Induced Draft (ID Fan). Apart from the draft fans, there are also other basic types of Canada Blower process fans used in power plants. They are primary air fans and flue gas recirculation fans. Draft Fans

The primary difference between a forced draft and induced draft is, FD fan forces outside air into the heating system whereas ID fan draws flue gases from the system out into the atmosphere. Both FD fan & ID Canada Blower fan operate in such a way that it balances the air system in the boiler to make the combustion process efficient.

Canada Blower Forced Draft Fan

FD fan or forced draft fan, draws air from the atmosphere and forces it into the furnace through a preheater. These fans are located at the inlet of the boiler to push high pressure fresh air into combustion chamber, where it mixes with the fuel to produce positive pressure. The most common centrifugal fans used as FD fans are backward curved and airfoil centrifugal fans.

In power plants, where coal is used as fuel for combustion, FD fans are used as secondary air fans to regulate proper combustion and maximize efficiency of the fuel.

A typical Canada Blower FD fan arrangement uses inlet and outlet dampers to control and maintain the required air pressure inside the system. These fans have a wheel at the center that is hung on the shaft along with inlet boxes, silencer, filter and rain hood.

When compared to ID fans, FD fans are easier to maintain and have cleaner operating conditions.

Canada Blower Induced Draft Fan

Induced draft fan is normally located at the outlet between dust collector and chimney.

Canada Blower is an engineering company for air moving equipment. It developed a PT Power Tube Make-Up Air System - one of the most economical options for larger industrial plants ventilation air make up systems.

Canada Blower PT Air Make-Up Fan System is a new ventilation concept. It utilizes some aerodynamic principles for supplying, tempering and distributing make-up air in a building in cold weather. It offers more efficiency, economy and comfort than most conventional make-up air units.

When exhaust fans are used to provide ventilation, both for industrial and process exhaust and personnel comfort, a negative air pressure is created within the building. This negative pressure causes several problems:

- Process exhaust systems are less efficient and may not work properly.
- Down flow can occur through gravity vents and result in the back venting of products of combustion from flues and stacks of heaters and process equipment.
- Drafts are created that are a dsicomfort to employees. Safe operating of outside doors may even be impaired.

Canada Blower Power Tube Fan Make-Up Air System solves all of these problems economically, even on the coldest winter day.

PT Fan System consists of a specially designed air supply fan, a wall housing and a motorized air inlet damper. A long polyethylene tubing is attached to the unit and extends horizontally inside building supported from wire. It has precision holes punched on both sides at specific intervals along its length and has an opposed end closed off.

Each fan housing assembly is mounted in the outside wall opening or connected to a roof air supply fan.

In the winter, conventional make-up air systems have to heat the cold outside air prior to introduction into the building. This is an expensive process in both equipment and continuing energy cost. The Power Tube Fan Make-Up Air System is a simplier system that utilizes waste3d building heat and basic earodynamic principles for supplying, tempering and distributing make-up air. And that makes it less expensive than conventional make-up air systems to purchase, to install and to operate.

When make-up air is needed, the motorized inlet shutter opens, the supply fan turns on and supplied fresh outside air inflating the tube for its full length. The air discharges from the punched holes in the tube located overhead as small high velocity jets which create turbulent mixing with the warmer inside air. As a result the outside air is effectively tempered before it reaches the worker level, creating a uniform draft free make up air system.

Normally several PT Fan systems are required for a building, depending on the size of the building, volume of make-up air required, size of PT Fan models selected. Additional heating, if required, may be furnished from conventional type space unit heaters positioned near the distributing PT tubes.

Canada Blower PT Air Make-Up System has the following advantages over coventional make-up air units:

* Offers savings in initial investment and operating costs;
* Provides draft-free and uniform air distribution from along tube rather than blasting air from a single source outlet;
* Uses less energy due to lower horsepower for the same supplied air volume and because of friction loss of blowing air through a heat transfer system is completely eliminated;
* Easier and less costly to install, as PT Fan system is relatively light in weight ans the polyethylene tubing can be installed in a fraction of time normally required for conventional ventilation ducts;
* Eliminates coil freeze-up problems typical for AHU with heating hot water and steam heat exchangers;
* Reclaims overhead heat wasted in most buildings - through mixing of outside air with inside hot air;
* Very quiet, normally within 20 Fan Sones;
* Flexible in capacity, which is achieved by running only the required number of PT units based on the temperature inside the building;
* Provides a more comfortable eworking environment by maintaining gentle air flow and uniform temperature distribution.

Power Tube Make-Up Air Fans are available in Sizes 18 to 48 for air flows up to 40,000 CFM.

Canada Blower PT Power Tube Make-Up Air System tube is constructed of thick woven high density polyethylene fiber(8 x 8) laminated with poly coating to a thickness of 6 Mils. It is 3.8 oz. per square yeard material. Burst strength is 118 Lbs per square inch. The material is flame retardant and complied with NFPA Standard 701. Tubes are available in two colors: blue and white. One end of the polyethylen tube is factory dealed.

Sufficient make-up air should be provided to balance exhaust from general ventilation and process ventilation. Usually several Power Tube Fans will be required, located to distribute air throughout the plant. If additional tempering of make-up air in specific plant areas becomes necessary, unit heaters can be added.