About Us
Chicago Blower Canada is a leading supplier of industrial and commercial fans, ventilators, blowers and accessories for various air-moving fan applications.
Chicago Blower offers a complete line of centrifugal fan equipment, from small Baby Vent Fan Sets capable of moving a few cubic feet per minute (CFM), to large, heavy-duty industrial mechanical draft fans with capacities to 1,000,000 CFM and with static pressures from 0" Water Gauge (WG) to 150" WG.
Chicago Blower products include standard centrifugal fan and customized blowers designed to meet our customers' requirements based on Chicago Blower manufacturing standard.
Over the years Chicago Blower / Canada supplied centrifugal fans to a wide range of industries and applications including: combustion air supply, material handling, process ventilation, ovens and dryers, iron and steel industry, mine and tunnel ventilation, petro-chemical, power generation, marine and off-shore structures, pulp and paper, HVAC, paint / spray booths, fertilizer and various emission control applications. For the commercial HVAC market, Canadian Blower offers general ventilation fans for institutional and retail buildings, schools, restaurants and hospitals. Special materials, construction, explosion-proof and spark-resistant design, variety of coatings and accessories are available to meet practically any application needs.
Chicago Blower fan repair, retrofit and service shop provides complete rebuilds, shaft repairs, blade liners, in-field balancing, vibration analyses, performance upgrade, increased fan capacity, all metallurgies, all type of fans repair, and emergency service on all sizes and designs.
Chicago Blower air moving products are best know for "industrial quality" assuring reliable performance, relentless dependability and longevity. A staff of specially trained engineers will design a dependable fan that exactly fits customers' dimensional and performance requirements.
Chicago Blower fans and blowers are sold and serviced by air moving experts that can evaluate your needs and provide best recommendations for your application.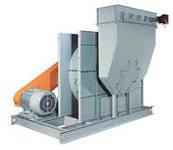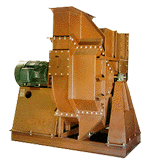 https://www.linkedin.com/company/buffalo-blower
http://www.facebook.com/ChicagoBlowerCanada
http://www.canadafans.com/fans-blowers-blog/2017/07/31/industrial-fans-noise/
http://www.northernindustrialsupplycompany.com/radial-blade-direct-drive-blowers.php
http://www.canadablower.com/policy/

http://www.facebook.com/CanadaBlowers
http://www.canadafans.com/fans-blowers-blog/2017/07/31/industrial-fans-canada/
http://www.northernindustrialsupplycompany.com/blowers.php
http://www.canadablower.com/ebook/tab%202.html
http://www.canadafans.com/fans-blowers-blog/category/wall-supply-fans/

http://www.facebook.com/BlowerFans
http://www.canadafans.com/fans-blowers-blog/2017/07/28/industrial-ventilators-high-temperature/
http://www.northernindustrialsupplycompany.com/backward-inclined-direct-drive-blowers.php
http://www.canadablower.com/ebook/tab%201.html
http://www.canadafans.com/fans-blowers-blog/feed/

http://www.facebook.com/ChicagoBlower
http://www.canadafans.com/fans-blowers-blog/2017/07/28/industrial-fan-performance/
http://www.northernindustrialsupplycompany.com/propeller-fans.php
http://www.canadablower.com/ebook/Tab%204.html

Canada Blower draft fans play an important role in thermal power plants because they regulate the air pressure inside boiler system. Draft fans are broadly divided into two types – Forced Draft (FD Fan) and Induced Draft (ID Fan). Apart from the draft fans, there are also other basic types of Canada Blower process fans used in power plants. They are primary air fans and flue gas recirculation fans. Draft Fans

The primary difference between a forced draft and induced draft is, FD fan forces outside air into the heating system whereas ID fan draws flue gases from the system out into the atmosphere. Both FD fan & ID Canada Blower fan operate in such a way that it balances the air system in the boiler to make the combustion process efficient.

Canada Blower Forced Draft Fan

FD fan or forced draft fan, draws air from the atmosphere and forces it into the furnace through a preheater. These fans are located at the inlet of the boiler to push high pressure fresh air into combustion chamber, where it mixes with the fuel to produce positive pressure. The most common centrifugal fans used as FD fans are backward curved and airfoil centrifugal fans.

In power plants, where coal is used as fuel for combustion, FD fans are used as secondary air fans to regulate proper combustion and maximize efficiency of the fuel.

A typical Canada Blower FD fan arrangement uses inlet and outlet dampers to control and maintain the required air pressure inside the system. These fans have a wheel at the center that is hung on the shaft along with inlet boxes, silencer, filter and rain hood.

When compared to ID fans, FD fans are easier to maintain and have cleaner operating conditions.

Canada Blower Induced Draft Fan

Induced draft fan is normally located at the outlet between dust collector and chimney.

The fan takes hot flue gases from the boiler through dust collector and delivers it to the chimney into the open atmosphere. ID fan creates negative pressure or suction to discharge the gases out after combustion from the furnace.

Since ID fans can handle hot flue gases, they have more corrosion and erosion problems even when used with Electrostatic precipitators.

The most common type of fans that can be used as ID fans are radial fans and backward inclined blade centrifugal fans.

Other Canada Blower process fans

PA fans

The main function of the Primary air fan or PA fan is to carry fuel to the furnace for combustion.

In power plants PA fans supply air for conveying of the pulverized coal from coal mills to the furnace area. These fans produce a pressure upstream the pulverizer, to push the coal and air mixture through pulverizer into the furnace.

The most common centrifugal fan used as PA fan is backward curved centrifugal fan.

Flue gas recirculation fans

Gas recirculation fans (FGR) are typically used in power plant boilers to reduce the flue gas pollution content in the gases exhausted from thermal combustion processes.

Flue gas re-circulation is a highly effective technique that significantly reduces the Nitrogen oxide (NOx) emissions from burners. Controlling NOx is critical as it the largest contributor to other types of harmful pollutants. NOx emissions are mostly derived from the nitrogen in the combustion air (thermal NOx). These pollutants are produced during combustion process when nitrogen and oxygen react at elevated temperatures. NOx emission levels can be greatly reduced in industrial boilers by recirculating the flue gases from the boiler exhaust duct into the main combustion chamber.

Most common types of Canada Blower gas re-circulation fans are backward curved centrifugal fans.

Canada Blower Company is a supplier of Industrial and Commercial fans and ventilators for all air moving applications.

Canada Blower SQBA & SQDA Square Centrifugal Inline Fans are recommended for a wide range of general exhaust applications where low, medium and high ranges of air volume and pressure are specified, in both ducted and non-ducted ventilation systems. Fan applications include virtually all types of light manufacturing, commercial and institutional buildings .

Designed for easy positioning and quick installation, the versatile Squre In-Line Fan can be located inside equipmenr rooms, in ceiling spaces or as part of O.E.M. equipment.

The advantages of an Canada Blower SQBA belt-drive fan over a SQDA direct-driven fan include quieter operation, adjustable performance to suit operating needs and availability of larger air volume fans up to 30,000 CFM.

The Canada Blower SQBA fan utilizes a standard V-belt drive design with variable pitch cast iron motor pulley for adjusting fan speed. Heavy duty pillow-block bearings with cast iron housing are sel-aligning and relubricable. Available fan accessories are: vibration isolators, inlet & outlet flanges, backdraft & motorized dampers, variable inlet vanes, round duct connectors, special motors, disconnects.