About Us
Chicago Blower Canada is a leading supplier of industrial and commercial fans, ventilators, blowers and accessories for various air-moving fan applications.
Chicago Blower offers a complete line of centrifugal fan equipment, from small Baby Vent Fan Sets capable of moving a few cubic feet per minute (CFM), to large, heavy-duty industrial mechanical draft fans with capacities to 1,000,000 CFM and with static pressures from 0" Water Gauge (WG) to 150" WG.
Chicago Blower products include standard centrifugal fan and customized blowers designed to meet our customers' requirements based on Chicago Blower manufacturing standard.
Over the years Chicago Blower / Canada supplied centrifugal fans to a wide range of industries and applications including: combustion air supply, material handling, process ventilation, ovens and dryers, iron and steel industry, mine and tunnel ventilation, petro-chemical, power generation, marine and off-shore structures, pulp and paper, HVAC, paint / spray booths, fertilizer and various emission control applications. For the commercial HVAC market, Canadian Blower offers general ventilation fans for institutional and retail buildings, schools, restaurants and hospitals. Special materials, construction, explosion-proof and spark-resistant design, variety of coatings and accessories are available to meet practically any application needs.
Chicago Blower fan repair, retrofit and service shop provides complete rebuilds, shaft repairs, blade liners, in-field balancing, vibration analyses, performance upgrade, increased fan capacity, all metallurgies, all type of fans repair, and emergency service on all sizes and designs.
Chicago Blower air moving products are best know for "industrial quality" assuring reliable performance, relentless dependability and longevity. A staff of specially trained engineers will design a dependable fan that exactly fits customers' dimensional and performance requirements.
Chicago Blower fans and blowers are sold and serviced by air moving experts that can evaluate your needs and provide best recommendations for your application.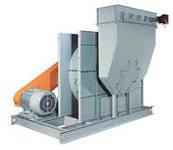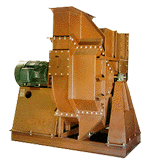 https://www.linkedin.com/company/buffalo-blower
http://www.facebook.com/ChicagoBlowerCanada
http://www.canadafans.com/fans-blowers-blog/2017/07/31/industrial-fans-noise/
http://www.northernindustrialsupplycompany.com/radial-blade-direct-drive-blowers.php
http://www.canadablower.com/policy/

http://www.facebook.com/CanadaBlowers
http://www.canadafans.com/fans-blowers-blog/2017/07/31/industrial-fans-canada/
http://www.northernindustrialsupplycompany.com/blowers.php
http://www.canadablower.com/ebook/tab%202.html
http://www.canadafans.com/fans-blowers-blog/category/wall-supply-fans/

http://www.facebook.com/BlowerFans
http://www.canadafans.com/fans-blowers-blog/2017/07/28/industrial-ventilators-high-temperature/
http://www.northernindustrialsupplycompany.com/backward-inclined-direct-drive-blowers.php
http://www.canadablower.com/ebook/tab%201.html
http://www.canadafans.com/fans-blowers-blog/feed/

http://www.facebook.com/ChicagoBlower
http://www.canadafans.com/fans-blowers-blog/2017/07/28/industrial-fan-performance/
http://www.northernindustrialsupplycompany.com/propeller-fans.php
http://www.canadablower.com/ebook/Tab%204.html

Canada Blower draft fans play an important role in thermal power plants because they regulate the air pressure inside boiler system. Draft fans are broadly divided into two types – Forced Draft (FD Fan) and Induced Draft (ID Fan). Apart from the draft fans, there are also other basic types of Canada Blower process fans used in power plants. They are primary air fans and flue gas recirculation fans. Draft Fans

The primary difference between a forced draft and induced draft is, FD fan forces outside air into the heating system whereas ID fan draws flue gases from the system out into the atmosphere. Both FD fan & ID Canada Blower fan operate in such a way that it balances the air system in the boiler to make the combustion process efficient.

Canada Blower Forced Draft Fan

FD fan or forced draft fan, draws air from the atmosphere and forces it into the furnace through a preheater. These fans are located at the inlet of the boiler to push high pressure fresh air into combustion chamber, where it mixes with the fuel to produce positive pressure. The most common centrifugal fans used as FD fans are backward curved and airfoil centrifugal fans.

In power plants, where coal is used as fuel for combustion, FD fans are used as secondary air fans to regulate proper combustion and maximize efficiency of the fuel.

A typical Canada Blower FD fan arrangement uses inlet and outlet dampers to control and maintain the required air pressure inside the system. These fans have a wheel at the center that is hung on the shaft along with inlet boxes, silencer, filter and rain hood.

When compared to ID fans, FD fans are easier to maintain and have cleaner operating conditions.

Canada Blower Induced Draft Fan

Induced draft fan is normally located at the outlet between dust collector and chimney.

Canada Blower is an engineering company for air moving equipment. It developed a PT Power Tube Make-Up Air System - one of the most economical options for larger industrial plants ventilation air make up systems.

Canada Blower airfoil fans are available standard in three construction classes to meet every application requirement. All fan classes feature heavy gauge housings and continuously welded scroll. Class II fan adds additional bracing in the larger sizes. Class III adds heavier shafts and bearings, and blower wheels reinforced with a stiffener ring to withstand higher pressure.

Canada Blower airfoil fan is a rugged multi-purpose centrifugal ventilator equipped with an airfoil wheel suited for supply and exhaust air and industrial applications. With energy efficient airfoil fan blades, Canada Blower airfoil fan provides reliable and quiet operation, even in mildly contaminated air. The fan is also suited for high temperature airstreams.

Airfoil fans are built under Canada Blower's strict "Industrial Quality" standards, the same standards as those used on Canada Blower's custom engineered fans, to assure exceptional performance and reliability. Canada Blower airfoil fans feature rugged heavy gauge fan housings and continuously welded scrolls. From material inspection to plasma cutting to assembly, every stepis governed by stringent quality procedures.

Canada Blower's fan wheels feature airfoil blades continuously welded to a stream lined wheel cone and heavy steel backplate. The hollow ventilator blades have weep holes to prevent moisture build-up inside the fan blade. Airfoil wheels have true non-overloading horsepower characteristics, mechanical efficiency over 80% and a steep stable pressure curve, ideal for applications with pressure variations. Should actual system pressure reach 30% higher than the pressure anticipated, Canada Blower airfoil fan would still deliver 90% of the original design volume. Canada Blower airfoil is not only the most energy efficient wheel type, it provides the quietest operation. Fans are rated for temperatures to 800° when used with a shaft cooler and shaft seal. All of Canada Blower fans exceed AMCA performance standards.

CANADA BLOWER INLET VOLUME CONTROL

When the fan is used for varying or partial load applications, the Canada Blower Inlet Volume Control (IVC) provides precise air control and more efficient fan operation. Adjustable guide vanes pre-spin the incoming air in the same rotation as the wheel to produce the desired volume of air at the exact pressure. Vanes are mounted entirely within the inlet cone. Automatic control is achieved by adding an electric or pneumatic actuator. The IVC is suitable for manual operation to 650°F and automatic operation to 350°F.

CANADA BLOWER OUTLET DAMPERS

Fan dampers offer an economical alternative to IVCs. However, they require substantially more horsepower at reduced air volume. Canada Blower dampers for all fan classes have double thickness airfoil blades, and are available with parallel or opposed blade rotating louvres. Dampers have punched flanges on both ends and are suitable for manual or automatic operation. A matching punched flanged outlet is required for mounting. Alternate construction is available for dirty or high temperature ventilation applications.