Chicago Blower / Canada
Representatice for Chicago Blower Corp. in Ontario and Manitoba
Chicago Blower/Canada heavy duty axial and centrifugal fans are designed to handle applications involving erosive and corrosive gases, large capacities, high pressures and temperature extremes.
Typical applications include air cleaning systems, mechanical draft, chemical processes, kiln exhaust, mine ventilation, gas recirculation, sinteric and cryogenic service.
To meet these operating conditions, Chicago Blower/Canada heavy duty fans are designed and selected with the use of modern computer techniques guided by over 100 years of fan engineering experience. Comprehensive fan testing confirms design decisions. Quality manufacturing standards guarantee long service life of CBC fans and blowers.
Over the years, Chicago Blower / Canada supplied fans, blowers and pumps to a wide range of industries and applications. When prolonged service wears fan wheel the logical replacement is a new fan wheel built to the original design. A technical support and sales agent will get a replacement fan wheel, shaft, bearings, accessories, etc. in the shortest time. She, or he may also recommend changes to extend service life and performance of your machinery, including special materials of construction, explosion-proof and spark-resistant design, variety of coatings and accessories, intended to meet practically any fan / blower application needs.
Chicago Blower air moving fan products are best know for "industrial quality" assuring reliable performance, relentless dependability and longevity. A staff of specially trained engineers will design a dependable fan that exactly fits customers' dimensional and performance requirements.
For competetive quote contact
SALES & TECHNICAL SUPPORT
Phone: 1-866-A BLOWER (1-866-225-6937)
Fax: 1-866-BEST FAN (1-866-237-8326)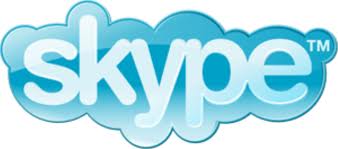 : canadianblower


www.ventilating.com www.fanblower.com www.highpressureblower.net www.industrialblowerfan.com www.industrialfanblower.net www.industrialfanblower.com www.pressureblower.net www.northernindustrialsupplycompany.com www.industrialpressureblower.com www.tenderall.com www.chicagoblowercanada.com www.cbblower.com www.buffaloblower.com www.buffalofan.com www.nis-co.com www.canadianblower.com www.olegsystems.com www.canadablower.com www.abbblower.com www.acmefan.net www.industrialblower.net www.fansandblowers.net www.americanblower.net www.barryfan.com www.cincinnatifan.net www.canadafans.com www.barryfan.net www.pennbarry.net www.pennfan.net www.tcffan.com


Sales of industrial fans & blowers, high pressure blowers, centrifugal fans, axial ventilators, roow and wall exhaust and supply fans, material handling blowers & radial fans, scroll cage fan ventilators, high temperature fans and blowers, New York Blower, Twin City Fan / Aerovent, Chicago Blower fans, Peerless Fans, Dayton Ventilators, Sheldons fans & blowers, Canarm Leader ventilators, IAP fans, Industrial Air.

Canada Blower Compact Radial Blowers are ruggedly constructed fo a wide variety of industrial air-handling processes, such as:

* dust collection
* grinding-booth exhaust
* scrubber exhaust
* food and drying ovens
* sawdust and wood-chip conveying
* paper-trim systems

Standard features of Canada Blower Compact Radial Blowers are:

- 8" through 14" radial wheel diameters provide capacities to 2400 CFM and 14" SP
- airstream temperatures to 600 F with optional high-temp alloy blower impeller
- heavy-gauge welded steel construction provide structural strength and durability
- Compact Radial Blowers offer stabel, pulsation-free performance from wide-open to closed-off
- paddle radial wheel is suitable for material-handling fan applications.