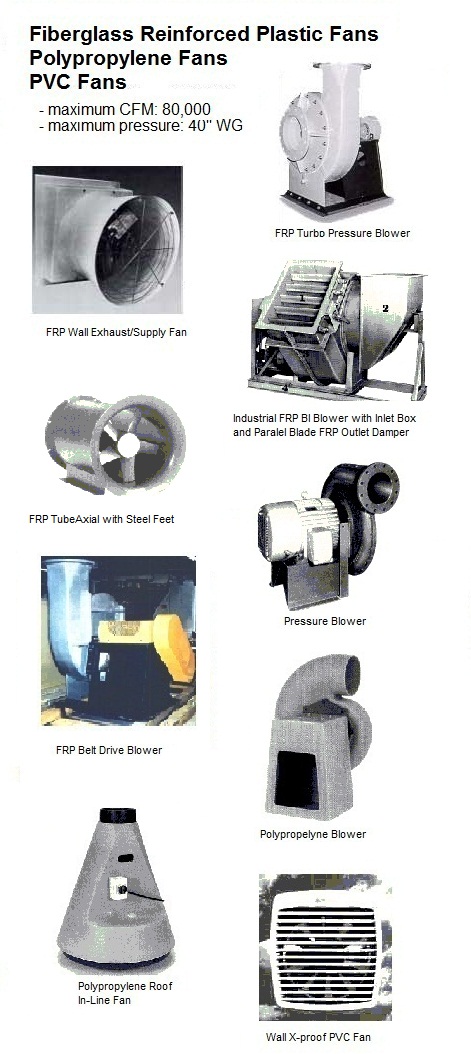 Stock of tubeaxial & vaneaxial inline duct fans, blower and fan repair / balancing, replacement centrifugal and axial fan blades, axial duct fans, aluminum pressure blowers, FRP ventilators, dust collectors blowers fans, dust collection fan ventilators, high temperature oven circulation fans, explosion proof ventilatoprs, spark reistant fans and blowers, induce & force draft fans, fan blower impellers.
Distribution of industrial high temperature fan blowers. Suppliers of Buffalo Blower industrial; process and commercial heating; ventilating and air handlers

.
Vaneaxial Fans are designed for high-pressure ventilation and industrial-process applications where axial flow is desirable and space is at a premium. Uses include heat, smoke and fume removal, process drying, comfort and process cooling and general ventilation. All applications can be handled in either supply or exhaust configurations.